, pune
maharashtra
india
​Address: �Jai ParuVasu� Building Sr.No.37, Hissa No.1 to 4/2/4, Lane Next to Yash Furniture Pisoli, Pune-411048 Maharashtra (India)
Aneri Mehta
Khyatee, a registered SSI started in 1995 at Pune, has carved a niche for itself in areas of Pump Control Panels, Start ...
Manufacturer of /Pump Control Panels
Manufacturer of /Pump Starters
Manufacturer of /Mobile Starters
User Rating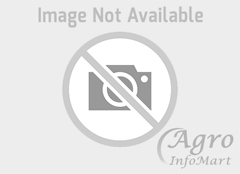 , nashik
maharashtra
india
Bhinge Brothers (Correspondence Address) W-62, MIDC, Satpur, Nasik-07, Ph.no.: +91 253 2351181/2351481
Bhanavani
Eco flow India is the largest agriculture product and tools provider in India. we are providing the agriculture tools ki ...
Best manufacturers of irrigation systems | Ecoflow India
Treadle pump manufacturers in India | Ecoflow India
Drip irrigation system company India | Ecoflow India
User Rating
, indore
madhya pradesh
india
10 Shastri Market , Opp Gandhi Hall, Near Railway station
Sanjay Patel
We ar the distribution of USHA INTERNATIONAL LTD., IN MADHYA PRADESH ...
Agriculture all types sprayer
Agriculture brush cutter
Spare parts
User Rating
, rajkot
gujarat
india
Vavdi Industrial Area, Gondal Road,NH 27, Post : Vavdi,Rajkot-360 004,(Gujarat) INDIA.
falcon pumps
An energy efficient India is an idea that drives us all at Falcon. We continuously strive to push the frontiers of the P ...
sub-mersible pump manufacturer
agriculture pump exporter
mono block pump set dealer
importer
User Rating
Get Various Kinds of Powerful Dewatering Pumps from Best Manufacturers and Suppliers
Dewatering pump is a kind of powerful centrifugal pump that is employed in those places where excessive water needs to be removed. Dewatering pumps are used to extract excessive water from a farm and transfer it to other places since standing water can cause damage to agricultural fields. If you are not sure which one is the ideal dewatering pump manufacturing company for collecting powerful dewatering pumps, then Agro Infomart will obviously help you to select the leading company. This is one of the well-known B2B web portals where a huge number of trusted dewatering pump manufacturing companies are available who are famous for manufacturing top-class dewatering pumps.
Highly Experienced Dewatering Pump Manufacturing Companies
The dewatering pump is also frequently used to move water from a place to a yard so that it can be used for irrigation. Additionally, a pool can also be drained with this. Numerous dewatering pump manufacturers produce and provide various sorts of dewatering pumps, which are mostly based on the applications and can be used for multiple purposes. All the highly experienced manufacturing companies of dewatering pumps are listed by us who deliver efficient dewatering pumps.