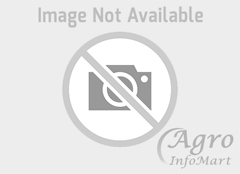 , agra
uttar pradesh
india
1 Raaj Nagar, Nai Aabadi, Sahadara Chungi, Sahadara
Nitin Agarwal
We manufacture pump sets for agricultural uses ...
Diesel Engine Water Pumps
Agriculture Pumps
Maize Shellers
User Rating
, indore
madhya pradesh
india
10 Shastri Market , Opp Gandhi Hall, Near Railway station
Sanjay Patel
We ar the distribution of USHA INTERNATIONAL LTD., IN MADHYA PRADESH ...
Agriculture all types sprayer
Agriculture brush cutter
Spare parts
User Rating
, rajkot
gujarat
india
Vavdi Industrial Area, Gondal Road,NH 27, Post : Vavdi,Rajkot-360 004,(Gujarat) INDIA.
falcon pumps
An energy efficient India is an idea that drives us all at Falcon. We continuously strive to push the frontiers of the P ...
sub-mersible pump manufacturer
agriculture pump exporter
mono block pump set dealer
exporter
User Rating