, rajkot
gujarat
india
Vavdi Industrial Area, Gondal Road,NH 27, Post : Vavdi,Rajkot-360 004,(Gujarat) INDIA.
falcon pumps
An energy efficient India is an idea that drives us all at Falcon. We continuously strive to push the frontiers of the P ...
sub-mersible pump manufacturer
agriculture pump exporter
mono block pump set dealer
importer
User Rating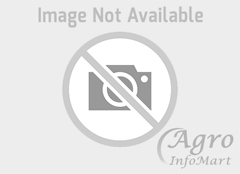 , nashik
maharashtra
india
Bhinge Brothers (Correspondence Address) W-62, MIDC, Satpur, Nasik-07, Ph.no.: +91 253 2351181/2351481
Bhanavani
Eco flow India is the largest agriculture product and tools provider in India. we are providing the agriculture tools ki ...
Best manufacturers of irrigation systems | Ecoflow India
Treadle pump manufacturers in India | Ecoflow India
Drip irrigation system company India | Ecoflow India
User Rating
Eminent Suppliers of Vertical Submersible Pumps Making and Selling Top-class Vertical Submersible Pumps
India is a global leader in farming and agriculture, and supplies lots of crops, vegetables and fruits worldwide. Right amount of water is one of the most vital things for healthy agriculture. With vertical submersible water pumps, anyone can quickly transfer water from one source to another and give the right amount of water to their agricultural land. In order to transport groundwater and get the greatest irrigation service for agriculture, these efficient water pumps have to be used in agriculture. Get the chance to connect with the reputable suppliers and manufacturers of vertical submersible water pumps by visiting Agro Infomart web portal. All the valid contact information of those leading vertical submersible water pump manufacturers are included by us on our portal that allow all clients to reach out to those suppliers instantly.
Collect the List of Well-known Manufacturers of Vertical Submersible Pumps from Agro Infomart
Vertical submersible water pumps have a variety of excellent components that contribute to their great efficiency. Every farmer needs to use the ideal vertical submersible water pump if they want to give a good amount of water to their farms very quickly. Go to our web portal and get the top vertical submersible water pump manufacturers' list. Those reputable manufacturers of vertical submersible water pumps offer a comprehensive selection of vertical submersible pumps to guarantee the best water supply for your agricultural needs.