, kanpur
uttar pradesh
india
Hemant Vihar- Kanpur Janki Puram Vistar- Lucknow Sector-61 Noida
Ajay Sharma
Organic Agro Commodities
Inorganic Agro Commodities
Organic Farming Counsultancy
User Rating
, ahmedabad
gujarat
india
WE HAVE PROVIDE LABORATORY TESTING SERVICES IN THE FIELD OF CHEMICALS,MINERALS,AGRO PRODUCS, FERTILIZER,BIO HERBICIDES,WATER,SOIL,WASTE WATER ETC. IF YOU HAVE ANY REQUIREMENT FOR ANALYSIS KINDLY CONTACT US THANKS ALPESH MODI M:9974046442
MR.ALPESH MODI
WE HAVE PROVIDE LABORATORY TESTING SERVICES IN THE FIELD OF CHEMICALS,MINERALS,AGRO PRODUCS, FERTILIZER,BIO HERBICIDES, ...
LABORATORY TESTING SERVICES
AGRO CHEMICALS,SOIL,WATER
PESTICIDES,SEEDS
User Rating
, coimbatore
tamil nadu
india
14, Amburose Street Kavundampalayam, Coimbatore, Tamil Nadu - 641030
Hema
STS lab is comprised of a technically trained team with highly skilled technicians. Furthermore, good infrastructure and ...
coal testing lab coimbatore
chemical testing lab in coimbatore
soil testing lab in coimbatore
User Rating
, hyderabad
telangana
india
Sukumar Mesapogu, Ph. D, Dy. Manager - Biology First Source Laboratory Solutions LLP Nacharam X- Roads, Hyderabad- 500076 Telangana, India Mobile: 9121168611, 9908362491
Dr. M. Sukumar
We take the privilege to introduce our self as the First Source Laboratory Solutions LLP (Analytical Services) one of th ...
Third party analytical services - DNA testing of seeds for purity, GMO, , DNA finger printing for au
Soil testing and food testing
Third party analytical services - organic testing for chemical residues and pesticides
User Rating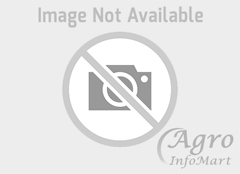 , kota
rajasthan
india
nateete
Baguma latif
Company profile. Welcome to Agroking (u) ltd. Quality leads. Agroking (u) Ltd is a Pioneer agro based Ugandan privat ...
Agricultural system supplies
general merchandise
1
User Rating
, jodhpur
rajasthan
india
C-22 krushi upaj Mandi Phalodi 342301
sanjay Thanvi
COMPANY PROFILE ABOUT US :- MANMOHINI KRUSHI TRADING CO. C-22 KRUSHI UPAJ MANDI. PHALODI-342301 DIST.- JODHPUR - R ...
OUR KEY PRODUCTS DEAL SUPPLY :- * CUMIN SEED SINGAPORE/ EUROPE / USA QUALITIES * PSYLLIUM SEEDS
vegetable seeds companies
Wholesale seeds suppliers
supplier
User Rating
, delhi
delhi
india
Fertiliser Development and Consultation Organisation 204-204A, Bhanot Corner, 1-2 Pamposh Enclave, New Delhi-110048 (India)
Dr HLS tandon
Fertiliser Development and Consultation Organisation is offer all kinds of soil fertility management information , organ ...
agriculture agency
soil and fertilzier testing method
agriculture books
manufacturer
User Rating
, chinchwad
maharashtra
india
BVG India Ltd BVG House, Premier Plaza, Old Mumbai Pune Road
Smita Pophale
'Bharat Vikas Group (BVG)' brand, which is India's Largest Integrated services company, having its presence in 70 Locati ...
Agricultural Trading
Agicultural Services
Agricultural Technology Development
User Rating
Best Soil Testing Labs Allowing All to Test Soil Quickly amd Excellently
Soil testing has become the most essential and popular task in agriculture as it aids in understanding the quality of the soil and whether it is suitable for cultivating crops or not. Soil testing operation consists of numerous essential tasks. To complete all those tasks perfectly, soil testing labs are necessary. A good soil testing lab can help all to test all kinds of soil efficiently. Therefore, you have to get in touch with an excellent soil testing lab if you are doing agriculture business and want to test your soil before cultivation. Thousands of popular soil testing labs are available that are ideal for testing soil. Agro Infomart is the most reliable agriculture directory where numerous amazing soil testing labs are listed that are suitable for soil testing.
Soil Testing Labs- Best Place for Testing Soil In An Efficient Way
In recent years, the demand for soil testing labs has increased a lot as these labs are the best place for testing soil. To fulfill the demands of all consumers, we enlisted several famous and modern soil testing labs on our Agro Infomart portal. All these contemporary soil testing labs have advanced technologies and machinery that will allow you to test soil very quickly and efficiently.